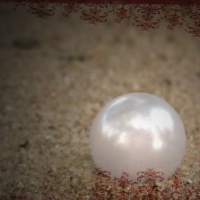 Your Value is in Christ
by Sis. Jane Kimmes | May 19, 2015
Were you on the freeway when the deluge of rain poured out as we were all going home from church? I could not see a thing in front of me, so I turned on my lights and prayed hard. Then I saw some flashing tail lights which I followed. I quickly turned on my flashing lights because I observed that the flashing lights were the only thing visible during this deluge, tail lights were not enough. Another car with no lights at all dangerously pushed his way right between us. Now that car was able to follow the flashing lights but had no lights of its own to help it from being hit from behind and that driver was of no help to anybody else either! I could not follow this car and again I could not see a thing. I prayed that they would turn on their lights. Then they moved into another lane and I was again following the flashing tail lights. I thanked God for the driver of this truck that had put on his flashers. Then all of a sudden all 3 lanes were filled with vehicles with their flashing lights on. We all followed each others flashing lights and made it safely to our destinations.
My car is white and when it rains, it is a great detector for how dirty the roads are! We had such a deluge of rain that the roads were washed clean of the grime and dirt so that my car shows no signs of black dirt because the major dirt on the road was washed clean by the rain and therefore it did not stain my car like it does after a light shower. Do you all hear what I'm saying? Have your lights burning (fullness of the Holy Ghost/Christ in us) and to overflowing (tail lights were not enough, flashing lights were needed). Follow the light only, Jesus Christ (truck with flashing lights). Following anything else is too dangerous (car with no lights on) and will lead you into danger. When you are in a tough situation, pray. When you see another person headed into trouble (no lights on) pray for them, but continue to follow the light. As the church body (all vehicles in three lanes with flashers on), let each of your lights surround the one in danger (car with no lights) so they can steer clear of danger and learn the way of Jesus (filled with the Holy Ghost/flashing lights on). Stay clean by the washing of the water of the Word, let the Holy Ghost (white car as a detector) convict you of sin (black grime from road) and be washed by the water of the Word (deluge of rain). This way we will all make it safely to our destination, heaven (home).
Now onto the message that was given to us today at GWOD! I feel washed by the water of the Word, don't you? Let's stay clean and follow the instructions to clean out the clutter in our homes too. I can't wait to start throwing away some things (papers, books, old things not used); anything that clutters, but sparing antiques or things of value. Thank you Pastor Crowder. The garbage dump will be full of our unneeded clutter. Leave it there and don't go digging through other peoples clutter either, leave it all at the garbage dump. Many of us have a hard time throwing things out because they have spirits connected to them that keep us attached to them. Get rid of the clutter and the spirits that are attached to the clutter. Hoarding is a demonic spirit. Get those spirits out of your home and away from you.
We continued our study on Spiritual gifts, "For as the body is one, and hath many members, and all the members of that one body, being many, are one body: so also is Christ. 13 For by one Spirit are we all baptized into one body, whether we be Jews or Gentiles, whether we be bond or free; and have been all made to drink into one Spirit. 14 For the body is not one member, but many. 15 If the foot shall say, Because I am not the hand, I am not of the body; is it therefore not of the body? 16 And if the ear shall say, Because I am not the eye, I am not of the body; is it therefore not of the body? 17 If the whole body were an eye, where were the hearing? If the whole were hearing, where were the smelling? 18 But now hath God set the members every one of them in the body, as it hath pleased him. 19 And if they were all one member, where were the body? 20 But now are they many members, yet one body. 21 And the eye cannot say unto the hand, I have no need of thee: nor again the head to the feet, I have no need of you. 22 Nay, much more those members of the body, which seem to be more feeble, are necessary: 23 And those members of the body, which we think to be less honourable, upon these we bestow more abundant honour; and our uncomely parts have more abundant comeliness. 24 For our comely parts have no need: but God hath tempered the body together, having given more abundant honour to that part which lacked. 25 That there should be no schism in the body; but that the members should have the same care one for another. 26 And whether one member suffer, all the members suffer with it; or one member be honoured, all the members rejoice with it. 27 Now ye are the body of Christ, and members in particular. 28 And God hath set some in the church, first apostles, secondarily prophets, thirdly teachers, after that miracles, then gifts of healing, helps, governments, diversities of tongues. 29 Are all apostles? are all prophets? are all teachers? are all workers of miracles? 30 Have all the gifts of healing? do all speak with tongues? do all interpret? 31 But covet earnestly the best gifts: and yet shew I unto you a more excellent way" 1 Cor 12:12-31.
Minister Lucretia pointed out that it takes the faithfulness of each member to keep the Body alive. She encouraged us to ask ourselves "What is my part in the Body of Christ?" She explained that some feel unworthy and are judging others' gifts and hindering their own gifts based on this presumption of unworthiness. Then Co Pastor Lane asked the question, "How do we evaluate or determine our value?" Many answered that question by stating that our value is in being a child of God and by what we do. This was quickly corrected by Co Pastor Lane as she emphasized that being a child of God all by itself is what gives us our value! Our value is not in what we do, what we have done, who we know, or what kind of education we have had, it is in being a child of God only. God determines our value and the gifts are added because of the Holy Ghost. Co Pastor Lane gave us the following Scriptures and explanations:
"And God said, Let us make man in our image, after our likeness: and let them have dominion over the fish of the sea, and over the fowl of the air, and over the cattle, and over all the earth, and over every creeping thing that creepeth upon the earth. 27 So God created man in his own image, in the image of God created he him; male and female created he them. 28 And God blessed them, and God said unto them, Be fruitful, and multiply, and replenish the earth, and subdue it: and have dominion over the fish of the sea, and over the fowl of the air, and over every living thing that moveth upon the earth. 29 And God said, Behold, I have given you every herb bearing seed, which is upon the face of all the earth, and every tree, in the which is the fruit of a tree yielding seed; to you it shall be for meat. 30 And to every beast of the earth, and to every fowl of the air, and to every thing that creepeth upon the earth, wherein there is life, I have given every green herb for meat: and it was so. 31 And God saw every thing that he had made, and, behold, it was very good. And the evening and the morning were the sixth day" Genesis 1:26-31. Adam's sin had separated us from God but now, because we have the Holy Ghost, we have it all back. We are not striving for "value" because we already have it in the Holy Ghost! Praise God everybody. Thank you Jesus! That is why it is so important to be born again (see John 3:1-21). Your value was worth the "life of God." This is your value. May I add that without Jesus (Christ in us) we are still separated from God and our value will come from every fleshly thing imaginable.
We are the children of God, "Behold, what manner of love the Father hath bestowed upon us, that we should be called the sons of God: therefore the world knoweth us not, because it knew him not. 2 Beloved, now are we the sons of God, and it doth not yet appear what we shall be: but we know that, when he shall appear, we shall be like him; for we shall see him as he is. 3 And every man that hath this hope in him purifieth himself, even as he is pure" 1 John 3:1-3. Co Pastor Lane went on to explain that if we are shy or bold it is due to the way our parents dealt with us growing up, but God deals with us in love. Jesus taught and motivated Peter like this: "So when they had dined, Jesus saith to Simon Peter, Simon, son of Jonas, lovest thou me more than these? He saith unto him, Yea, Lord; thou knowest that I love thee. He saith unto him, Feed my lambs. 16 He saith to him again the second time, Simon, son of Jonas, lovest thou me? He saith unto him, Yea, Lord; thou knowest that I love thee. He saith unto him, Feed my sheep. 17 He saith unto him the third time, Simon, son of Jonas, lovest thou me? Peter was grieved because he said unto him the third time, Lovest thou me? And he said unto him, Lord, thou knowest all things; thou knowest that I love thee. Jesus saith unto him, Feed my sheep" John 21:15-17. May I add that when we love God, we will love and serve others out of our love for Him.
Co Pastor Lane exhorted that when we are not motivated, we have lost our "first love" and lost our love for others. "Nevertheless I have somewhat against thee, because thou hast left thy first love. 5 Remember therefore from whence thou art fallen, and repent, and do the first works; or else I will come unto thee quickly, and will remove thy candlestick out of his place, except thou repent" Rev 2:4-5. When we love God we will be about His work. We cannot "work" to be like God, we instead have to just "be" and we learn and understand how to "be" from the Word. "Jesus saith unto him, I am the way, the truth, and the life: no man cometh unto the Father, but by me" John 14:6. Our value is in Him, we just have to "be" the way for somebody, to "be" the truth for somebody, to "be" the life for somebody. You just love and forgive to "be" like God. It is not a "work" it is a "be." Covet earnestly the gifts and seek God, all in love. He will respond. "But covet earnestly the best gifts: and yet shew I unto you a more excellent way" 1 Cor 12:31. Please study again the next chapter, 1 Cor 13 on love, the more excellent way. Move toward Glory, your value is in God. This is how you evaluate your worth. It will stir up the gifts in you. It is God's presence (the anointing that is in you) that blesses somebody else. Let the Spirit of God break through to your soul (mind, will, and emotions). God loves us and intends for us to "be" like Him. He is creative, loving, giving, mighty in strength, protection (pillar of cloud by day), fire (pillar of fire by night), water when you are thirsty and much more. "Be" like your God.
Pastor Crowder said that we are valued from birth. Gold tarnishes and we have to polish it. Many of us have two or three minds and we cannot connect to God. "Let this mind be in you, which was also in Christ Jesus" Phil 2:5. We must have one mind only, the mind of Christ. If you know you are valuable in Christ you will draw people in. He increases you, "That in every thing ye are enriched by him, in all utterance, and in all knowledge; 6 Even as the testimony of Christ was confirmed in you: 7 So that ye come behind in no gift; waiting for the coming of our Lord Jesus Christ" 1 Cor 1:5-7. We will either be full of "religion" (yourself/flesh) or full of Salvation (Christ in you). A church dies when you do not use your gifts or when you are absent. It is similar to a plank falling off of the building or taking a light out of the building. Pastor Crowder said that she has always believed that she has something to offer. "Put on the mind of Christ. Your 'value' (Christ in you) will deliver. Do not walk away from what God says and do not go off into seclusion, we need to be end time warriors."
Definition of valuable: having considerable monetary worth; costing or bringing a high price; having qualities worthy of respect, admiration, or esteem; of considerable use, service, or importance. Pastor Crowder stated that when we don't believe we have "value" we are walking as a "coward." You are important and God will use you according to His will. Your friend is Jesus and you cannot make flesh your friend. Walk with Jesus. Do not compromise but instead get in a place where you don't care what others are doing because many are backsliding and you cannot walk with hypocrites. Ask God to purify your heart, it is an individual salvation. Pastor mentioned that the people of Judah and Jerusalem had been warned over and over by the prophets but they did not listen. They were rebuked for not obeying the calls to repentance. Their captivity for seventy years had been prophesied and God's wrath and judgment was declared upon them (read Jeremiah 25). This is apostasy and it is the same today. Don't do half of your work. "Study to shew thyself approved unto God, a workman that needeth not to be ashamed, rightly dividing the word of truth" 2 Tim 2:15. She continued by saying that we are slothful and can backslide overnight. Without the anointing of Christ you have nothing to keep you from cursing, whoremongering, lying, etc. We have been instructed to pray for the afflictions but we are slacking. Get up from where you are and ask God to forgive you. Follow God's instructions and it will spare other people's souls as well as your own. Don't run away from your work for God but instead get dedicated to your work for God.
This was a strong Word and we must obey. As you are cleaning out your physical house this week and in the weeks to come, clean out your Spiritual house too. We must get rid of the clutter, spirits, etc., and stay pure and clean, washed by the water of the Word and filled with the Holy Ghost. I'm excited to see the clutter go along with the fear and any other spirits that are lingering. Be Blessed and worship God as you are obeying. Keep each other in prayer as we are cleaning out our homes, our bodies, our souls (mind, will, and emotions), and our spirits. Fill yourselves with the Word and walk by faith in the Spirit; in truth and in love, all by the power of the Holy Ghost. You are valuable and necessary in the Body of Christ. I love you.
"Again, the kingdom of heaven is like unto a merchant man, seeking goodly pearls: 46 Who, when he had found one pearl of great price, went and sold all that he had, and bought it" Matt 13:45-46.