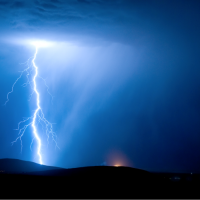 Shake Yourself
by Sis. Jane Kimmes | December 2, 2014
WOW, the Breaker came in like a bolt of lightening and proved Himself strong at GWOD today (Sunday). For all who were not present today or maybe just not understanding, all He wanted from us was song and praise. He has freed us and wanted us to just "Burst through" into his Joy and Blessings receiving this peacefully with no enemy chasing us and then enjoying His Joy, a Rejoicing (Re-Joy-sing!) this causing an even more Radical Praise to Break forth from us! It took some time for the Body to recognize this but finally most joined in. However, most is not enough. He wants all of us to join in. It is not too late, Praise Him now and receive what He has for you. Did you hear it? I'll say it again! Praise Him now and receive what He has for you. Receive the Living Water, be filled with the Holy Ghost and receive His abundant supply of Provision and Blessings for your every need. The captivity is over. Let Him Reign.
The Scriptures we studied were from Isaiah 52:1-2, 7-12. Go ahead and read them again and let Him Break in.

"Awake, Awake; put on thy strength, O Zion; put on thy beautiful garments, O Jerusalem, the holy city: for henceforth there shall no more come into thee the uncircumcised and the unclean. Shake thyself from the dust; arise, and sit down, O Jerusalem: loose thyself from the bands of thy neck, O captive daughter of Zion. How beautiful upon the mountains are the feet of him that bringeth good tidings, that publisheth peace; that bringeth good tidings of good, that publisheth salvation; that saith unto Zion, Thy God reigneth! Thy watchmen shall lift up the voice; with the voice together shall they sing: for they shall see eye to eye, when the LORD shall bring again Zion. Break forth into joy, sing together, ye waste places of Jerusalem:for the LORD hath comforted his people, he hath redeemed Jerusalem. The LORD hath made bare his holy arm in the eyes of all the nations; and all the ends of the earth shall see the salvation of our God. Depart ye, depart ye, go ye out from thence, touch no unclean thing; go ye out of the midst of her; be ye clean, that bear the vessels of the LORD. For ye shall not go out with haste, nor go by flight: for the LORD will go before you; and the God of Israel will be your rereward."
God's Word today reminds me of the promise in Micah 2:12-13

I will surely assemble, O Jacob, all of thee; I will surely gather the remnant of Israel; I will put them together as the sheep of Bozrah, as the flock in the midst of their fold; they shall make great noise by reason of the multitude of men. The breaker is come up before them: they have broken up, and have passed through the gate, and are gone out by it: and their king shall pass before them, and the LORD on the head of them.
So the message passed from the mouths of Minister Sorrell, to Co Pastor Lane, to Minister Lane, to Sis. Jefferson, and others and then the "Break Through" happened as Pastor Crowder was making clear everything God was saying to us and showing us what He has already done for us. He just wants us to receive Him and everything He has for us: His Deliverance, His Strength, His White Linen Clothes, His Comfort, His Provision, His Guidance, His Protection (front and back!)

So now Awake army of GWOD, shake yourselves from the dust, put on His strength, loose the bands of your neck, you are no longer captive! Move past the "brown mule" and get on your White horse of Victory He has for you. Jesus suffered, bled, died, and rose again to prepare the way for you. So receive Him, receive His Blessings and the Mansion of provision for your every need specially prepared for you here on this earth as it is in heaven. Did you hear the feet running today with God's message of good tidings, peace, and salvation. So break forth GWOD into song and praise again right now and every day and give Him the Radical Praise and Thanksgiving He alone deserves. When you recognize another "waste place" that needs immediate attention, this could be anything or anybody, always remember you are His vessel and you do not need to go by haste or flight and please do not hide under the juniper tree, but pass through the gate for the LORD will go before you and He will be your rereward. He will direct you in what needs to be done in yourself and in helping others to be saved. Bless Him, go ahead, Bless Him now, your enemy has been scattered. Did you hear Pastor Crowder's words today? "God is building you up now and He has brought you out of bondage." Some of you are saying 'Well, I don't see it.' Just Believe His Word, shake the dust off, arise (get up!) and sit down (rest in His Power!) and Praise Him and see His Salvation. As Co Pastor McCarty pointed out, if the dust is on a clean surface then the dust can be easily shaken off. If the dust sits for a time on a surface it becomes crusty and needs to be washed off. So shake it off immediately and stay clean.
I love you all very much. Let's remember to get to know each other better. Did you speak with others today to get to know them better? How about your own family? Did you speak with strangers this week and show the love of God? I'm working on it and I really need your help and God's help with this. Come and talk to me too! I am grateful for all of you.
Praying for all in Jesus Name. Remember to diligently seek Him. He is the I AM. Stay in His love and anointing and spread it to others.