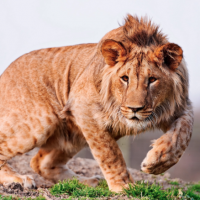 How Badly Do You Want It?
by Sis. Jane Kimmes | January 18, 2015
Hello everybody at GWOD,

We were so blessed to have Pastor and Co Pastor MC Davis, Apostle Helen Bedford, and Word of Power Outreach Church with us this afternoon at GWOD. What an action stirring message they had for us concerning "How badly do you want it?" meaning God's Will for our lives and the fullness of the Holy Ghost to carry it out. The Worship team encouraged us through prophetic songs, to put our worries down and to keep moving, to keep moving forward with no turning back, and not to look back.

Pastor MC Davis began by asking us "How badly do you want it? Except a corn of wheat fall into the ground and die..." He said a seed must die. You have to be broken in order to grow. John 12:24-26 "Verily, verily, I say unto you, Except a corn of wheat fall into the ground and die, it abideth alone: but if it die, it bringeth forth much fruit. He that loveth his life shall lose it; and he that hateth his life in this world shall keep it unto life eternal. If any man serve me, let him follow me; and where I am, there shall also my servant be: if any man serve me, him will my Father honour." When the seed is in the soil, the shell breaks open and the root grows down and up comes the sprout.

He gave an example of aggressive desire from Judges 14:1-7, how that Samson desired this women from Timnath (it was of the LORD, to work against the Philistines) so much that even a young lion that was roaring against him could not stop him. The Spirit of the LORD came mightily upon him and he rent the lion as he would have rent a kid, and he had nothing in his hand. Scripture explains it below:

Judges 14:1-7 "And Samson went down to Timnath, and saw a woman in Timnath of the daughters of the Philistines. And he came up, and told his father and his mother, and said, I have seen a woman in Timnath of the daughters of the Philistines: now therefore get her for me to wife. Then his father and his mother said unto him, Is there never a woman among the daughters of thy brethren, or among all my people, that thou goest to take a wife of the uncircumcised Philistines: And Samson said unto his father, Get her for me; for she pleaseth me well. But his father and his mother knew not that it was of the LORD, that he sought an occasion against the Philistines: for at that time the Philistines had dominion over Israel. Then went Samson down, and his father and his mother, to Timnath, and came to the vineyards of Timnath: and, behold, a young lion roared against him. And the Spirit of the LORD came mightily upon him, and he rent him as he would have rent a kid, and he had nothing in his hand: but he told not his father or his mother what he had done. And he went down, and talked with the woman; and she pleased Samson well."

Pastor MC Davis went on to say that faith is active, and mentioned one of David's mighty men, Benaiah, who also slew a lion in a pit on a snowy day. 1 Chron 11:22 "Benaiah the son of Jehoiada, the son of a valiant man of Kabzeel, who had done many acts; he slew two lionlike men of Moab: also he went down and slew a lion in a pit in a snowy day." This was an example of aggressive faith, being that he slew a lion in the snow! He went on to say, "It is time to go for it, no matter what it takes. Quit wrestling with God and let Him clean you up and then fill you. He doesn't fill dirty cups! Your mess has to come to the surface. We will see our own mess in our praises, in our running, or in our dance, that is good, then He can clean us up. There will be a breaking, then a cleansing, and then a filling with the Holy Ghost." Praise Him now everybody.

So let's repeat it again church, "Wash me God because I have to have it." I have to have God's Will for my life and the fullness of His Holy Ghost in my life. Not my own will and not any fleshly solutions. That means going all the way with Him, by dying to self, to flesh, and to the world and following Christ Jesus. Let Him fill you with the Holy Ghost and your cup overflowing. Clean on the inside and the outside.

MC Davis mentioned that he is not "in favor!" of all night prayer, but that it is very necessary at times. Minister Alvina whispered in my ear a very heartfelt word, saying that this is all part of the process, which is the breaking of the flesh in order to desire to pray all night, we don't want to do it but we will do it anyway. It is true that most people do not like staying up all night to pray but it is necessary, Jesus did it and we can follow His example. Again the question is, "How badly do you want it?" Co Pastor McCarty added that we have a knock out punch in our weakest hour.

I like what Apostle Helen Bedford said as she was reiterating to us "How badly do you want it?" She said, "I'm realizing how badly I need it!" How badly do you and I need it? She said we need to position ourselves for the coming of the Lord. First humble yourselves, get rid of pride. Then go before the Lord in prayer and seek His face. Turn from all evil ways. Then God will hear and then He will allow Righteousness and Sanctification to come into the house. Sounds very much like 2 Chron 7:14 "If my people, which are called by my name, shall humble themselves, and pray, and seek my face, and turn from their wicked ways; then will I hear from heaven, and will forgive their sin, and will heal their land."

Well, let's get on our knees GWOD and let God wash us even more for we are Christ's Body. What are you willing to "die to" daily in answer to His call in your life? How much are you really seeking His face? Intercessory prayer? All night prayer? How badly do you want to serve Jesus and your neighbor? Do you love God with all of your heart, soul, mind and strength and love your neighbor as yourself? These are some humbling questions for sure and we will give our answers to God alone. May I leave you with this encouraging Scripture, "Being confident of this very thing, that he which hath begun a good work in you will perform it until the day of Jesus Christ." Phil 1:6. Love you all very much.
Love, Sis. Jane