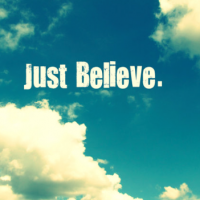 God's Sovereignty
by Sis. Jane Kimmes | August 20, 2016
Hello Everybody,
Praise God everybody. I'm overjoyed with God's love at this moment and just wanted to remind everyone to forget not all of His benefits. He forgives all of our iniquities, He heals all of our diseases, He redeems our lives from destruction, He satisfies our mouths with good things so that our youth is renewed like the eagle's and much more. Please meditate on Psalm 103 and bless the Lord now with all of your heart, soul, mind, and strength. Praise Him with all of your being. He is Sovereign and there is none beside Him. Amen!
Today, at GWOD, we began with prayer and then a Psalm of praise, Psalm 150, as led by Sis. Dorothy McCarty. Go ahead and praise Him again and continue praising Him, He is worthy. "Praise ye the LORD. Praise God in his sanctuary: praise him in the firmament of his power. 2 Praise him for his mighty acts: praise him according to his excellent greatness. 3 Praise him with the sound of the trumpet: praise him with the psaltery and harp. 4 Praise him with the timbrel and dance: praise him with stringed instruments and organs. 5 Praise him upon the loud cymbals: praise him upon the high sounding cymbals. 6 Let every thing that hath breath praise the LORD. Praise ye the LORD" Psalm 150:1-6.
We studied Romans 9:6-18. Please read and meditate on this passage of God's Word and be blessed as He speaks to you personally. May I say that it is important to read and meditate on Romans chapters 9-11 in succession for a full understanding of this passage. Paul addresses Israel's unbelief/blindness in part and God's sovereignty and election. The new covenant is salvation by grace through faith in Jesus Christ, for both the believing Jew and Gentile, as many as are called. God is sovereign over all. The promise is by grace through faith in Jesus (belief) and not by keeping the law (by self righteousness and unbelief). Jesus is the fulfillment of the law of the old covenant.
Romans 9:6-18 "Not as though the word of God hath taken none effect. For they are not all Israel, which are of Israel: 7 Neither, because they are the seed of Abraham, are they all children: but, In Isaac shall thy seed be called. 8 That is, They which are the children of the flesh, these are not the children of God: but the children of the promise are counted for the seed. 9 For this is the word of promise, At this time will I come, and Sarah shall have a son. 10 And not only this; but when Rebecca also had conceived by one, even by our father Isaac: 11 (For the children being not yet born, neither having done any good or evil, that the purpose of God according to election might stand, not of works, but of him that calleth;) 12 It was said unto her, The elder shall serve the younger. 13 As it is written, Jacob have I loved, but Esau have I hated. 14 What shall we say then? Is there unrighteousness with God? God forbid. 15 For he saith to Moses, I will have mercy on whom I will have mercy, and I will have compassion on whom I will have compassion. 16 So then it is not of him the willeth, nor of him that runneth, but of God that sheweth mercy. 17 For the scripture saith unto Pharaoh, Even for this same purpose have I raised thee up, that I might shew my power in thee, and that my name might be declared throughout all the earth. 18 Therefore hath he mercy on whom he will have mercy, and whom he will he hardeneth."
Eldress Ollie began teaching, saying that we need to be showing signs that we are saved. Ask yourselves, "Where am I with God?" Do a self assessment. "Examine yourselves, whether ye be in the faith; prove your own selves. Know ye not your own selves, how that Jesus Christ is in you, except ye be reprobates?" 2 Corinthians 13:5. "And these signs shall follow them that believe; In my name shall they cast out devils; they shall speak with new tongues; 18 They shall take up serpents; and if they drink any deadly thing, it shall not hurt them; they shall lay hands on the sick, and they shall recover" Mark 16:17-18.
She emphasized that our relationship with God is not by feelings, but by the Word of God. Believe Him. You must confront your anger, unhealthy emotions and feelings, fears, control, etc., in order to get rid of them. You have to believe the Word. Salvation is a matter of faith. It takes faith to get into the mindset of God. Faith comes by hearing and hearing by the Word of God, "So then faith cometh by hearing, and hearing by the word of God" Romans 10:17. We are dependent upon God's mercy, we cannot work for it. The lesson today is about Israel's unbelief. Israel failed to believe God, but God always has a plan!
Eldress Ollie pointed out that we have to stay before God and in the Word to get to the root of the matter. We cannot change what we don't confront. Truth leads us and goodness and mercy follow us. It takes labor in prayer to get rid of unbelief. In prayer God will reveal His truth. Many of us try to reason and believe with the natural carnal mind and we want to see a sign! No, this is unbelief. It must be spiritually discerned. "Jesus saith unto him, Thomas, because thou hast seen me, thou hast believed: blessed are they that have not seen, and yet have believed" John 20:29.
She continued, "Journal what is going on in your life. Search the Word for a Scripture for your sin and faults. Speak God's Word over these sins and repent. Don't control or try to usurp authority. The spirit of control is unbelief that God is in control. God is in control not you. Handle what is your responsibility as God leads and leave the rest to Him and to those whom He has appointed. God comes in and takes control and we are appreciative of His grace and mercy. Faith moves God. Stay in the Word, because time in the Word prepares you for all things. Warning: whatever you give time to above God, this is your god."
Elder Sorrell took us to the profound truth in Isaiah 55:8-9, which really sums up everything discussed today, "For my thoughts are not your thoughts, neither are your ways my ways, saith the LORD. 9 For as the heavens are higher than the earth, so are my ways higher than your ways, and my thoughts than your thoughts." He emphasized that God has plans for us that we don't even know about yet. We don't even realize that we are rejecting what God is doing. God does not change just because we get upset! Ask God to show you what you need to know. We have no idea what He has planned for us. "But as it is written, Eye hath not seen, nor ear heard, neither have entered into the heart of man, the things which God hath prepared for them that love him" 1 Corinthians 2:9.
Sister Helena stated that God said He will have mercy on whom He will have mercy and compassion on whom He will have compassion, "For he saith to Moses, I will have mercy on whom I will have mercy, and I will have compassion on whom I will have compassion" Romans 9:15. She expressed that we cannot deal with people in the flesh. We have to humble to God and minister to those people that are difficult, those that we do not want to deal with. We cannot just write people off to soon. God has a plan and purpose for their lives just like He does for our lives.
Eldress Ollie pointed out that the underlying problem with difficult people is sin. We have all filled the "void" in our lives with the sin of our choice, rather than with God. This "void" must be filled with God. None of us have not attained yet! "Not as though I had already attained, either were already perfect: but I follow after, if that I may apprehend that for which also I am apprehended of Christ Jesus. 13 Brethren, I count not myself to have apprehended: but this one thing I do, forgetting those things which are behind, and reaching forth unto those things which are before, 14 I press toward the mark for the prize of the high calling of God in Christ Jesus. 15 Let us therefore, as many as be perfect, be thus minded: and if in any thing ye be otherwise minded, God shall reveal even this unto you. 16 Nevertheless, whereto we have already attained, let us walk by the same rule, let us mind the same thing." Philippians 3:12-16.
Co Pastor Lane expounded on God's way and His sovereignty saying that God does have mercy and we must have mercy too. "Definition of mercy: compassion or kindly forbearance shown toward an offender, an enemy, or other person in one's power. When God has mercy on you, it is because you have offended Him or you have been the enemy! When you are not in a good position with God and He is calling your name out, this is His mercy and His love and He is still reaching out to you. Sinners (difficult people) are offensive to us because we have an attitude of 'I'm better than you.' Sometimes we are acting offensive in here, but God is asking us to be merciful and to forgive them. Somebody offends us, but we cannot act in an offensive way in return!"
Co Pastor Lane then went to Hebrews 11:1, "Now faith is the substance of things hope for, the evidence of things not seen." She said, "Substance is the main material part. Faith is the substance or the main material part. Faith is the substance of what I need to happen, faith makes it happen. God hardened Pharaoh's heart because he was evil anyway. Some alcoholics need to bottom out, but for you to just close the door and not speak to them, this is crazy and this is not God. This is pride and your 'right standing' with God has now become an offense to that person. You have to change this attitude and love that person."
"Something that you have internalized, this is what you live. For example, if you have pork chops every Thursday evening, then when Thursday arrives, you come home for dinner and your expectation is that you will be eating pork chops. It does not matter how they are prepared, you will still be expecting pork chops. So, internalize the Word, this is how you overcome. Internalize the thing that you desire such as, 'I believe I'm going to get the Holy Ghost, ... healing, ... joy, ...finances, etc. It is in the Word and I will keep speaking it.' You are speaking what God says and what you read in the Word, and it becomes a part of you. Search the Word for Scriptures on every outpouring of the Holy Ghost, or every healing, or every deliverance, etc., for each thing you are desiring."
She continued, "If you are going to be delivered, you have to confess that you have an offense and that you want to be delivered. When God sends a Word to uncover us, it brings us to faith. There are many brethren coming into perfection. God's correction comes because we have offended Him, and He is merciful to us. Now faith is the substance (the material) of things hoped for, the evidence of things not seen. If you don't see it yet, just believe it. Say, 'I'm delivered from lying, offense, pride, sickness, etc.' Evidence is when you are faced with a situation and you do the right thing no matter what, even when nobody is looking."
Prophecy came forth for a visiting Pastor from Power House of Deliverance Church, as God was speaking through Eldress Ollie. Praise God. This Pastor reiterated that we are to show mercy to those that are difficult (sinners), and not look down upon them. He also encouraged us to let God fight our battles.
Co Pastor McCarty closed out the service saying that the answers to some of the prayers have been delayed, but not denied. How long does it take to be delivered? As soon as you open your mind and hear God! An opportunity will always come to test you to see if you are truly delivered.
Be blessed and continue in His Word.
Love,
Sis. Jane