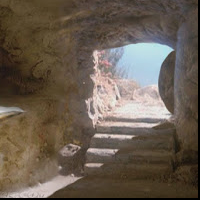 Receive the Holy Ghost
by Sis. Jane Kimmes | March 24, 2015
God breathed on us in a very special way today. He desires that we ALL receive the Holy Ghost. We studied John 20:19-23. Here it is, read it again and while you are reading go ahead and receive His Blessing for you, the Holy Ghost. "Then the same day at evening, being the first day of the week, when the doors were shut where the disciples were assembled for fear of the Jews, came Jesus and stood in the midst, and saith unto them, Peace be unto you. 20 And when he had so said, he shewed unto them his hands and his side. Then were the disciples glad, when they saw the LORD. 21 Then said Jesus to them again, Peace be unto you: as my Father hath sent me, even so send I you. 22 And when he had said this, he breathed on them, and saith unto them, Receive ye the Holy Ghost: 23 Whose soever sins ye remit, they are remitted unto them; and whose soever sins ye retain, they are retained." I can feel His breath right now and a greater filling even as I am writing. Thank you Jesus! His Word is alive right now, He is the Word, "Jesus Christ the same yesterday, and to day, and for ever"

(

Heb 13:8). Do you feel His breath? Do you hear Him? Do you feel His Peace? Let Him fill you. These are not just words from the past, He is saying these words to you right now, "Peace be unto you, receive ye the Holy Ghost." Believe Him. If you don't have the Holy Ghost, just ask for the Holy Ghost right now and let Him fill you. If you have the Holy Ghost, keep asking Him for more. Just like eating, it is not a one time thing! We must eat several times a day and so too must we be filled with the Holy Ghost, even the more; just ask Him. That is why reading the Word, praying (talking to Him and listening to Him), and worshipping Him are so important. Let Him permeate your whole body, soul, and spirit. When He takes over, fear and doubt leave. He is perfect love and perfect love casts out fear. If you are in doubt about receiving the Holy Ghost, just say, "Lord, I believe; help thou my unbelief" (read Mark 9:14-29). He will do it.
Minister Lucretia spoke the word very clearly. The disciples were assembled behind locked doors in fear for their own lives. Jesus did not leave them in that condition, but came in and said "Peace be unto you." He had to dispel their fears and show them that He was alive and in a resurrected body with flesh and bones. He then gave them some instructions and breathed on them saying, "Receive ye the Holy Ghost." He was sending them out and instructing them for their ministry. He is doing the same for us today. I would like it to be said of all of us here at GWOD that which was said of the disciples, "These that have turned the world upside down..." Acts 17:6. God desires that we each get busy in His Kingdom obeying His will for our lives to bring in the lost.
Minister Lucretia pointed out that we at GWOD, are being trained as leaders and not followers. So we are followers of Jesus Christ and followers of our leaders and we are at the same time being trained to be leaders. May I say it this way, we are not just one of the "crowd" but we are in there, close and personal with Jesus and with our leaders. The "crowd" always looked for what they could get from Jesus, but there were only about 120 in the upper room praying in one accord on the day of Pentecost (Acts 1:15). Go ahead and read Acts, chapters 1-2. If you find yourself as being just one of the "crowd," please come to GWOD and let God work on you! Jesus said in Luke 9:23-24, "And he said to them all, If any man will come after me, let him deny himself, and take up his cross daily, and follow me. 24 For whosoever will save his life shall lose it: but whosoever will lose his life for my sake, the same shall save it." Sis. Lucretia mentioned how we each need to be sensitive to the Holy Ghost. God equips us for every job He calls us to do and we each have our own calling that is distinct from each other, yet all working together as the Body of Christ, by the Spirit.
God used Pastor Crowder to prophesy a profound word to us today, causing all of us to seek the Holy Ghost (some for the first time and the rest of us for more fullness of the Holy Ghost). She asked us if we had peace. Peace calms the mind and produces in us the mind to do the Lord's will. She began with Ezekiel 37:9-10, "Then said he unto me, Prophesy unto the wind, prophesy, son of man, and say to the wind, Thus saith the Lord God; Come from the four winds, O breath, and breathe upon these slain, that they may live. 10 So I prophesied as he commanded me, and the breath came into them, and they lived, and stood up upon their feet, an exceeding great army." She explained that God had already spoken to each of our spirits through the words that Sis. Lucretia had breathed out unto us and all we needed to do was receive the Holy Ghost right now. Pastor Crowder said, "Those that don't have the Holy Ghost have been '

slain

.' You can receive the Holy Ghost right now so that you can '

live

.' Today is your day to receive the Holy Ghost. The disciples received orders, obedience, and peace. Just believe that He is speaking to you (even right now through the words that you are reading). The Holy Ghost will make you strong in the Lord and in the power of His might; you will come '

alive'

testifying and praising Him. Just open your mouth and say what you hear, speak the tongues that God gives you. All you have to do is want the Holy Ghost. Make up your mind to not want the world and when you don't want the world any more, you will want Jesus." Amen. It is one or the other. I'm reminded of John 17 and 1 John 2:15.
Several people cried out for the Holy Ghost. Pastor went on to John 6:63-64, "It is the spirit that quickeneth; the flesh profiteth nothing: the words that I speak unto you, they are spirit, and they are life. 64 But there are some of you that believe not. For Jesus knew from the beginning who they were that believed not, and who should betray him." Pastor explained that the devil has deceived some that are seeking and is making them question, "Is this just me or is this God?" She continued, "It has nothing to do with you, it is the Lord that you hear in your mind. The Spirit of God is doing it and He is saying, 'Will you let me in?' You are crying and quaking, this is not your flesh, it is the Holy Ghost speaking to you. The Holy Ghost will take away everything that is not like God and give you peace." The Word that you heard today was Spirit and life and was poured out on everybody at GWOD and is being poured out on you even right now as you are reading this. God will move whatever is in the way, out of the way! Ask Him now for the Holy Ghost right where you are. Believe and receive! Let God remove any doubt.
Pastor prophesied that if you don't receive the Holy Ghost, you have 'betrayed him.' Now that cuts deep doesn't it? (see John 6:64). It is that serious. Don't say, "Well, I'm not ready yet." She went on to say that when somebody dies without the Holy Ghost, that spirit (demon) that held them bound leaves their body and searches out another body to inhabit. Another nugget of truth that she spoke was concerning John the Baptist's head being cut off, symbolizing that repentance and water baptism (which John did) will not suffice by itself, you must also believe and receive Jesus Christ by being filled with the Holy Ghost. John prepared the way, and Jesus is the fulfillment, the perfect Lamb that was slain for our sins, our Redeemer. Thank you Jesus. Receive the Holy Ghost and live. Pastor mentioned Cornelius (read Acts 10) stating that what God cleanses let no man call common or unclean. Cornelius and his household received the Holy Ghost and were cleansed (Acts 10:44-48).
The reason Pastor Crowder is so straight forward with us in correction, is that she is looking out for our souls as a Pastor should. Heb 13:17 says, "Obey them that have the rule over you, and submit yourselves: for they watch for your souls, as they that must give account, that they may do it with joy, and not with grief: for that is unprofitable for you." She explained that if you are "great in the Lord," Satan can also use you to that same magnitude of being "great in him (the devil)," if you are walking in the flesh. That is why she has to be so strong in the "cutting and pruning" of some of us! She said, "The devil pulls out his sword, but she pulls out her sword (God's sword) and it is Bigger!" Praise God. So please realize that Pastor Crowder is "terrible" against the devil, not against you. Do not get offended when correction comes. It comes sharp and cutting, but it is for our good.
Many gave wonderful testimonies today of what God had done in their lives this past week and many were encouraged. Continue to pray for the sick, we are going to whip that snake (plague) of affliction with prayer and fasting. That snake has had its head in our midst for too long and we have crushed its head already just by speaking the Word. That enemy of plague is a defeated foe in Jesus' name. We will pray and fast because this kind likes to return with 7 more stronger that it and we refuse to let these snakes in our midst any more in Jesus' Name. Be Blessed and be filled with the Holy Ghost; receive your free Gift now, He is waiting on you. I love you and don't forget to tear down (in the Spirit) all of Baal's altars that you come across. Read about how these two men did it: Gideon (Judges 6) and Josiah (2 Chronicles 34, 35 and 2 Kings 22, 23). Today we can tear down these altars in the Spirit and better yet we can witness to the lost that they be saved ("terrible" against the devil, not against the person!) by the power of the Holy Ghost in us. 2 Cor 3:5-6 "Not that we are sufficient of ourselves to think any thing as of ourselves; but our sufficiency is of God; 6 Who also hath made us able ministers of the new testament; not of the letter, but of the spirit: for the letter killeth, but the spirit giveth life." I love you and remember to show God's love and mercy to others; mercy rejoices against judgement.