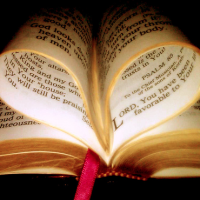 He Will Give You the Desires of Your Heart
by Sis. Jane Kimmes | March 16, 2015
God was here today at GWOD, Mighty and Strong in Spirit with a Powerful demonstration of Truth, proving once again that it is He that sets the standard and nobody else! He is the Spirit of Truth. He is the Comforter, Strong and Mighty. We are not to passively accept a "No" from the world or passively accept "something less" than what He has given us the desire for, because if we are trusting in the Lord and delighting ourselves also in the Lord, He will give us the desires of our heart and they will be His desires. So if you are living right with God, don't just give up or give in by settling for a "No" from the world or for "something less" than what God has put on your heart, because God desires to give it to you and to Bless you as you dwell in this land, and He will bring it to pass. Psalm 37:3-5

"Trust in the LORD, and do good; so shalt thou dwell in the land, and verily thou shalt be fed. 4 Delight thyself also in the LORD: and he shall give thee the desires of thine heart. 5 Commit thy way unto the LORD; trust also in him; and he shall bring it to pass."

He lifts up the standard, not man!

All it took was for us to read John 16:4-15 and in came the Comforter. God sent the "Helper, the Comforter." He opened our eyes and touched our hearts with His Truth and at the same time helped us to elevate our minds to His standard. He is God Almighty and we are His sons and daughters. We have our inheritance in Him. Praise Him now everybody!
Sis. Mayes opened with Psalm 23:1

"The LORD is my shepherd; I shall not want."

Pastor Crowder sang a song with these words, "What you do for me, Jesus, I'll be satisfied." Then we all read John 16:4-15. Here it is, go ahead and read it again.

"But these things have I told you, that when the time shall come, ye may remember that I told you of them. And these things I said not unto you at the beginning, because I was with you. 5 But now I go my way to him that sent me; and none of you asketh me, Whither goest thou? 6 But because I have said these things unto you, sorrow hath filled your heart. 7 Nevertheless I tell you the truth; It is expedient for you that I go away: for if I go not away, the Comforter will not come unto you; but if I depart, I will send him unto you. 8 And when he is come, he will reprove the world of sin, and of righteousness, and of judgment: 9 Of sin, because they believe not on me; 10 Of righteousness, because I go to my Father, and ye see me no more; 11 Of judgment, because the prince of this world is judged. 12 I have yet many things to say unto you, but ye cannot bear them now. 13 Howbeit when he, the Spirit of truth, is come, he will guide you into all truth: for he shall not speak of himself; but whatsoever he shall hear, that shall he speak: and he will show you things to come. 14 He shall glorify me: for he shall receive of mine, and shall shew it unto you. 15 All things that the Father hath are mine: therefore said I, that he shall take of mine, and shall shew it unto you."
The minute we read these scriptures, in came the Comforter, Praise God.
Eldress Sorrell began to teach about the Spirit of truth, the Comforter by saying, "The only thing that drives out a lie is Truth." She mentioned that the more she learns about God, the more she knows the strategy to fight the enemy. A couple of us testified and then immediately the Spirit of truth stepped in to guide us into all truth concerning His standard.
God moved on Pastor Crowder to give us a Word concerning the desires of our hearts. If we are living right and obedient to God, He will give us the desires of His Heart.
Pastor Crowder made it clear that God is in charge and He can do anything; He can change the minds of the people making the decisions, if necessary. We have been instructed to keep looking to God and to trust Him and as we continue to obey Him and obey the "laws of the land," God will bring our desires to fruition. He has it worked out already! So we are not to give up when we receive a "No" and we are not to lower God's standard of what He has put in our hearts, but instead we are to keep trusting God and He will make a way. He has put the desires in our hearts and He will make a way where there seems to be no way! We don't have to beg, we just have to ask God. God is saying, "You've asked me and I have heard you, now go and believe. I will bring it to pass."
Pastor Crowder exhorted us to "elevate our minds" to God's standard of truth using the following scriptures and explanations:
Psalm 50:15

"And call upon me in the day of trouble: I will deliver thee, and thou shalt glorify me."

Man says, "No" but God says, "Magnify Me in the day of trouble. I will give you what you ask for, I will supply your need." Ask Him for it. His Word is Truth.
Psalm 28:7-8

"The LORD is my strength and my shield; my heart trusted in him, and I am helped: therefore my heart greatly rejoiceth; and with my song will I praise him. 8 The LORD is their strength, and he is the saving strength of his anointed."

Pastor Crowder said singing is calling on the Lord. He will move in the midst of your praise when you are raising your hands up to Him. Leave this place feeling like you've got it (peace, healing, overcoming, house, etc., whatever desire God has given you). Say by faith,"It's mine, it's mine; I am helped because I have believed. It is done, it is fixed, and I have it. I am not giving up."
Isaiah 49:14-18

"But Zion said, The LORD hath forsaken me, and my LORD hath forgotten me. 15 Can a woman forget her sucking child, that she should not have compassion on the son of her womb? yea, they may forget, yet I will not forget thee. 16 Behold, I have graven thee upon the palms of my hands; thy walls are continually before me. 17 Thy children shall make haste; thy destroyers and they that made thee waste shall go forth of thee. 18 Lift up thine eyes round about, and behold: all these gather themselves together, and come to thee. As I live, saith the LORD, thou shalt surely clothe thee with them all, as with an ornament, and bind them on thee, as a bride doeth."

We say, "I can't get it, I can't get this..." but God has heard you and He will turn it around. He will not forget you even if you are still on milk and not understanding some things yet! He will have compassion on you because you are birthed in Him and calling upon His Name. Every time you raise your hand it is God's hand, it is authority; where I am, you are also. See John 14:3

"And if I go and prepare a place for you, I will come again, and receive you unto myself; that where I am, there ye may be also."
Pastor explained that we are continually before Him and
whatever we put our hands to, it is His and therefore ours. She prophesied, "Everything that has come to hinder you is getting out of the way and leaving! O
ur children are coming in. As surely as God lives, rest assured that you are covered in His Blessings. You walk in blessings, deliverance, peace, etc., at all times, always; not just when you ask for it. The Gate is open. The Comforter has come in, just ask, you don't have to beg, let God Bless you. Open that Gate back up, you've been begging, when are you going to believe? You asked Me, now go and believe. The enemy says you can't have it, but I have set a table in the presence of your enemy (Psalm 23:5). Lift up your eyes and quit looking sad. Clap, sing, and magnify the Lord like you have it."
Psalm 73:23-25

"Nevertheless I am continually with thee: thou hast holden me by my right hand. 24 Thou shalt guide me with thy counsel, and afterward receive me to glory. 25 Whom have I in heaven but thee? and there is none upon earth that I desire beside thee."

Everywhere you go, He has your right hand. Right hand = honor, authority. What you speak down here on earth, He speaks up there in heaven. He will guide you with His right hand. See Psalm 139:10

"Even there shall thy hand lead me, and thy right hand shall hold me."

Who do we have but Him. Thank you Jesus!
I'm in Awe of Him right now! Don't you feel His Presence. We love you God. We love you Pastor Crowder. Thank you for being his Prophet, Apostle, Overseer, and our Pastor. We love you Co Pastor McCarty and Minister Alvina, as was shown to you today in excellence. We love you Co Pastor Lane and Minister Lane and we miss you.

I love all of you and I know you love me too! Be Blessed and don't forget to pray for Natashia and Alvin, they are the next two to come in. Praise God. To all those that are sick in body or mind, we love you and miss you. Be healed and renewed in Jesus' Name and we look forward to your return. The Gate is Open, step in everybody.

I would like to leave you with this Promise:

"So shall they fear the name of the LORD from the west, and his glory from the rising of the sun. When the enemy shall come in like a flood, the Spirit of the LORD shall lift up a standard against him."

Isaiah 59:19.